Apahouser, Inc. is a sheet metal fabricator, machining and stamping job shop in Marlborough, Massachusetts.
Established in 1935 as "Apartment House Services", over the years, our name has been shortened to "Apahouser".
Now almost 100 years later, Apahouser has evolved into a world-class precision sheet metal, stamping and machining job shop.
In-House Capabilities:
Laser Cutting
Punching
Shearing
Forming & Bending
Tumbling
Secondary Machining
Assembly
Basic Tool Making
TIG, MIG & Spot Welding
PEM Hardware
Hardware Insertion
Rolling
Riveting
Certifications & Registrations:
ITAR Registered
ISO 9001:2008 AS-9100
RoHS Compliant
Our Growth …
In 2003, Apahouser, Inc. acquired Valgra Industries
In 2005 Apahouser, Inc. acquired Brogil Industries
In 2009 Apahouser, Inc. acquired J&J Fabricators
Now all operating together under our name Apahouser, Inc., these acquisitions have allowed us to provide more metal manufacturing services to an enlarged target audience.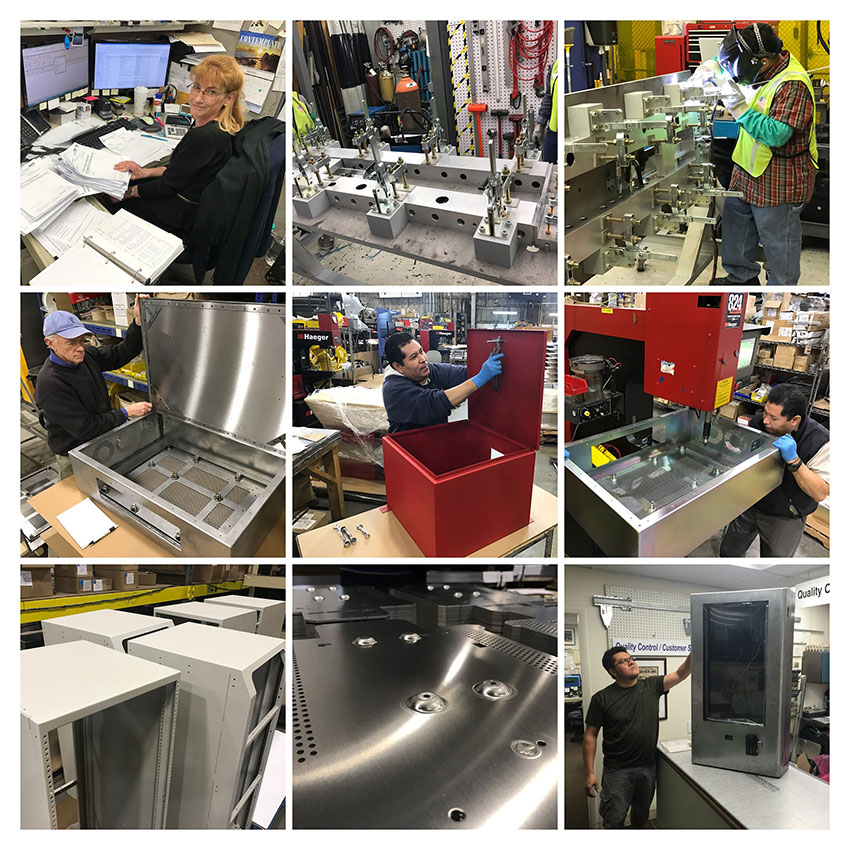 Apahouser, Inc is a proud member of:
BBB (Better Business Bureau)
Marlborough Rotary Club
U.S. Chamber of Commerce
National Association of Sheet Metal Workers
Precision Metal Association
Associated Industries of Massachusetts
American Legion
Apahouser, Inc. supports charitable work in the local Marlborough community as well as throughout Massachusetts:
Proud Sponsor for the Jimmy Fund
Proud Sponsor for the Special Olympics
Proud Sponsor of the Pan Mass Challenge
Our Simple Mission Statement…
"Strive to Metal Manufacturing Excellence"